Why Unio?
Unio's platform seamlessly integrates with your PointClickCare EHR. By combining HIPAA-compliant technology with family engagement tools, Unio delivers care updates to approved members while ensuring that all protected health data is handled securely.
Worried about added burden to your staff? We've thought of that as well. Unio allows you to give family care members the transparency and security they want without adding any additional work to your staff.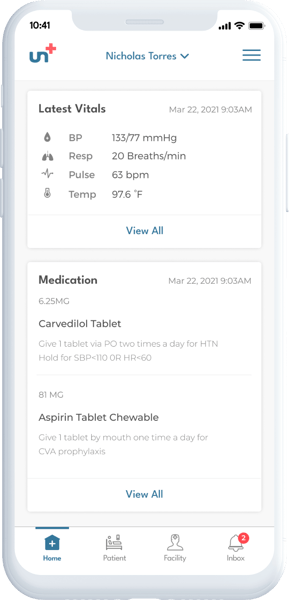 Unio Care is the mobile app servicing the LTC community
Let us help you keep residents and families more informed, involved, and engaged in their loved one's care.